10th Anniversary Other Israel Film Festival | Dec 1 - 8
10th Anniversary Other Israel Film Festival | Dec 1 - 8
Dec 1 - 8, 2016 7:00pm - 9:30pm
The Task Force co-presented four films at the 10th Anniversary Other Israel Film Festival:
The Writer
Saturday, December 3rd at 6:30pm, JCC Manhattan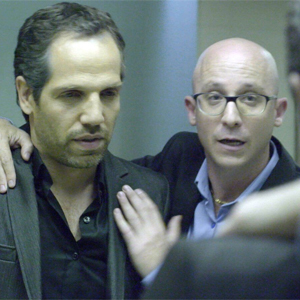 Following the success of Arab Labor, Sayed Kashua returns with another autobiographical series. The Writer centers on Kashua's fictional self, Kateb, who, after achieving runaway success with the television series Arab Labor, has become the poster boy for the New Age Arab-Israeli, able to shift seamlessly between two cultures. Rather than bask in the glory of his rarefied status in Israeli society, Kateb increasingly feels trapped in the gilded cage he has created for himself by living through his alter ego. The series offers an exploration of the hybrid Israeli-Palestinian existence and the personal and political toll it can take.
Holy Zoo
Sunday, December 4th 1:00pm, JCC Manhattan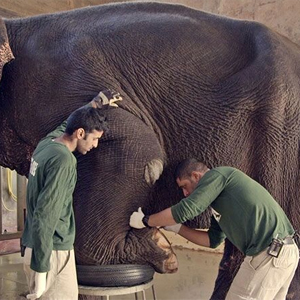 In Jerusalem's Biblical Zoo, Israelis and Palestinians work together to tend to the elephants, crocodiles, and rhinos. Tensions across animal species are reflected in the mostly good-natured but always edgy interactions between employees, who lead regular tours of schoolchildren through the zoo. Comprising Jewish and Muslim students, these tours are led separately, with each group learning different details about the same animals; hearing stories constructed to reflect the glories and struggles of the children's distinct yet neighboring cultures. Katharina Waisburd discovers an extraordinary place in the heart of the Holy Land, daring to revive questions about freedom and hope in a desperate situation.
Nazareth Cinema Lady
Monday, December 5th at 8:30pm, JCC Manhattan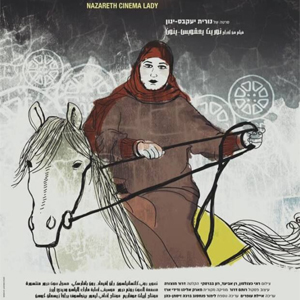 The story of Safaa Dabour, a religious Muslim from Nazareth, struggling to take charge of her own fate and freedom and to establish the first and only Arab cinematheque in Israel. A single woman in a man's world, Safaa travels to bring Arab box-office hits from Arab states, and seeks, against all odds, to create an island of culture for the society she belongs to. A cinematic profile of a courageous woman.
Sand Storm, winner of Best Picture, Ophir Awards; selected as Israeli entry for Best Foreign Language Film, Academy Awards
Wednesday, December 7th at 8:30pm, JCC Manhattan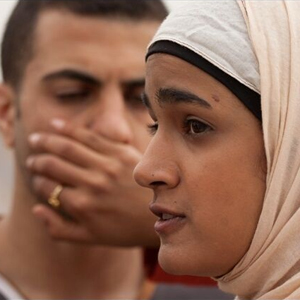 As wedding festivities get underway in a Bedouin village in Israel, Jalila finds herself in the awkward position of hosting her husband Suliman's marriage to a second, much younger wife. During the celebration, Jalila stumbles upon her daughter Layla's involvement with a boy from her university—a forbidden liaison that would shame the family, which Jalila tries to clamp down on and is met with resistance from Layla. Sand Storm is a story of tradition, modernity, and divided family that upends expectations. Elite Zexer's directorial debut portrays the emotionally layered relationship between mother and daughter, both bound by custom while struggling to adapt to a changing world. Zexer's artful storytelling derives its authenticity, complexity, rich detail, and subtle humor from the 10 years she spent interacting with Bedouin women.